VENEZIA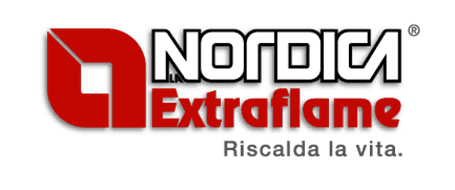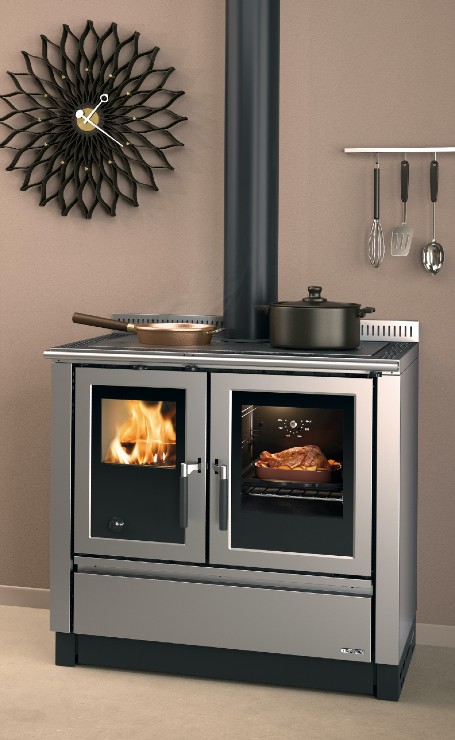 Venezia, a wood cooker designed to stay in contact with your kitchen furniture in com…
Venezia, a wood cooker designed to stay in contact with your kitchen furniture in complete safety, is a new 2021 product that completes the range of built-in cookers of the La Nordica-Extraflame Group: Vicenza Evo, Verona XXL, and Padua, the cities of taste. It has a size of 90 cm in width which optimizes the spaces to offer a large firebox and a convenient oven.
Thanks to the temperature management with the automatic thermo-valve and the specially designed flue gas pass, this product is the ideal ally to enhance the taste of wood cooking. Equipped with a handy large oven (44 l), with light included in every version, it reaches optimal temperatures in a short amount of time. In addition, the thick cast iron plates allow you to make the most of the hob too. With a rated power of 8 kW, this kitchen heats up to almost 230 cubic meters, in full compliance with the requirements of the most restrictive European regulations.
The excess steam valve, the BBC system to take the combustion air from the outside, the choice of the smoke outlet and the convenient accessories make this product even more flexible and safe both during installation and maintenance.
The covering is available in Stainless steel or anthracite Black enamelled, for both versions the front doors have black silk-screened glass.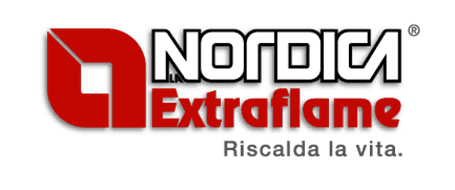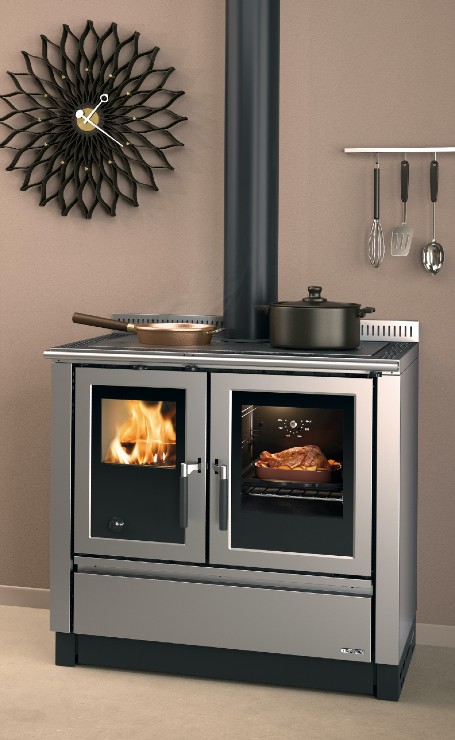 Features
filterable values
Additional information
| | |
| --- | --- |
| Brand | |
| Tipo di combustibile | |
| Potenza termica nominale (kW) | |
| Rendimento al max (%) | |
| Consumo orario max (kg/h) | |
| Volume riscaldabile | |
| Diametro scarico fumi (cm) | |
| Larghezza (mm) | |
| Altezza (mm) | |
| Profondità (mm) | |
| Classe di efficienza energetica | |
| Certificazione Ambientale DM186 | |