EVOLUTION 4.0 HEATING FIREPLACES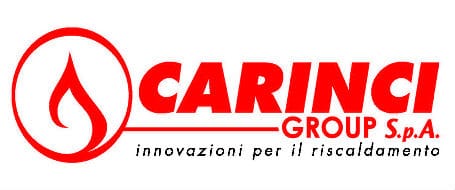 EVOLUTION 4.0 HEATING FIREPLACES
The Carinci Evolution 4.0 heating fireplace is a compact, high performance biomass he…
The Carinci Evolution 4.0 heating fireplace is a compact, high performance biomass heat generator for general heating and supply of domestic hot water (D.H.W.). Its installation can be performed on any type of heating system: with traditional radiators or with storage tank/puffer.
The Carinci preheating and combustion technique consists in preheating the wood in the combustion chamber and the air, before its entry inside, ensuring maximum exploitation of the heat energy of the wood itself. The Carinci ignition technique from above also guarantees homogeneous combustion by burning the wood uniformly and gradually from top to bottom, exploiting the maximum fuel efficiency, significantly lowering the production of smoke and polluting emissions.
Unique is the "AcquaPlus" system, designed by Carinci Group, which allows to draw domestic hot water when the fire is low (even at 40°C) and also when the fire is out for at least half a day.
Different models available and fuelled by wood or by a combination of wood and pellet.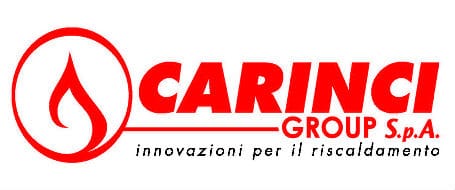 Features
filterable values
Additional information
| | |
| --- | --- |
| Brand | |
| Type of fuel | |
| Nominal thermal power (kW) | |
| Efficiency at max (%) | |
| Efficiency at min (%) | |
| Hourly consuption min (kg/h) | |
| Hourly consuption max (kg/h) | |
| Heating volume | |
| Net weight | |
| Total tank capacity | |
| Environmental Certification DM186 | |
| CO emissions | |
| Dust emissions | |