WOOD STOVE Z60F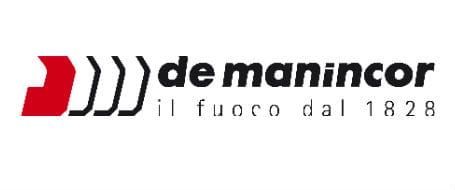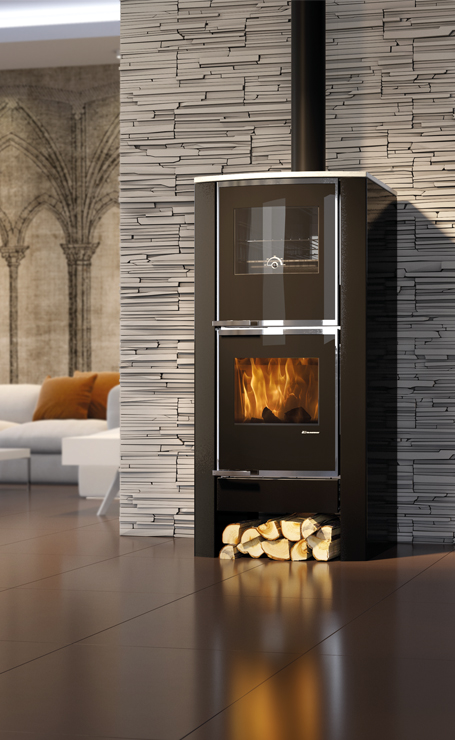 DeManincor wood stoves give your home a warm, welcoming and relaxing atmosp…
DeManincor wood stoves give your home a warm, welcoming and relaxing atmosphere. The technical features combined with the absolute quality of materials and the attention to details guarantee excellent performances, power, autonomy and reliability.
Materials and characteristics
The wood stove Z60F is a modern, practical, clean and efficient furnishing element. The large combustion chamber, covered with refractory tiles, allows reaching high power for heating even large spaces.
The large fire door, with a ceramic window equipped with a self-cleaning system, allows you to enjoy the fire.
Another plus of the Z60F is the stainless steel oven, fitted with a thermometer and a refractory tile floor, perfect for obtaining homogeneous cooking and high temperatures, up to 300°.
Thanks to an external flue intake, the air used by the combustion is not drawn from the internal environment but entirely from the outside.
As a result of decades of research applied in this development sector, the innovative EcoPlus System makes the pre-heated secondary air flow above the flame, fueling a second combustion that completely burns the volatile gases and reduces harmful emissions, improves thermal efficiency, and ensures fuel savings and greater autonomy.
The Z60F is EcoDesign 2022 ready.
Technical details
The thermo-stove Z60F has a nominal power of 13,5 kw and an efficiency of 85%. It is EcoDesign 2022 ready.
Online Configurator
Try the Online Configurator to customize our products as you like.