HRV 160 DESIGN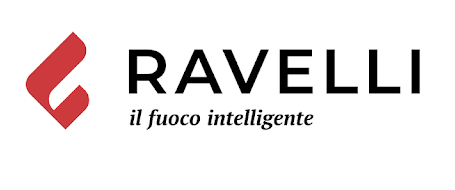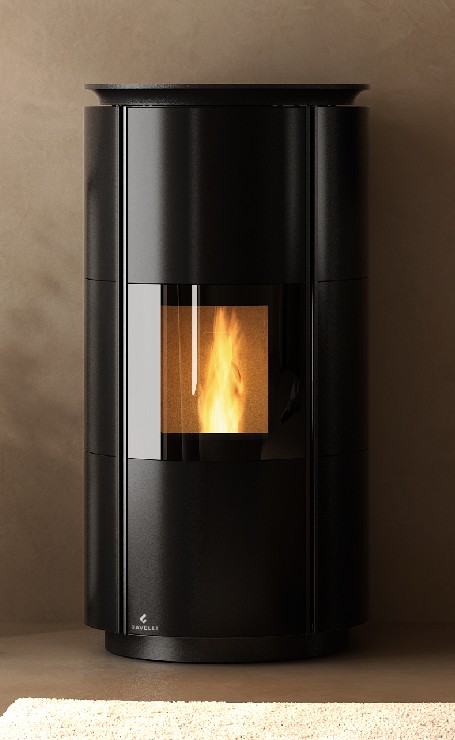 Ludovica+Roberto Palomba choose Ravelli to interpret fire. HRV 160 DESIGN of Ravelli…
Ludovica+Roberto Palomba choose Ravelli to interpret fire.
HRV 160 DESIGN of Ravelli is part of new collection of smart stoves presented at Progetto Fuoco 2020, characterized by simple and minimalist contours that gives the flame an iconic value, recalling the feeling stimulated by fire in traditional home fireplaces.
This Ravelli model was designed by the famous LUDOVICA+ROBERTO PALOMBA studio: the two designers have chosen Ravelli to interpret fire through a contemporary vision of society and of people's needs, using their in-depth knowledge of the historical and cultural roots of design and their unique sensitivity to the functionality of objects and to the need to create products that are durable over time, to bring past and future together.
Thus the creation of the HRV 160 DESIGN stove, a rounded model with the full-glass or painted steel aesthetics capable of aligning with all types of furniture, thus bringing back to the center of the project the flame and the emotion that it is able to arouse.
The aesthetic external door allows the flame a unique visibility to leave room for the shape and the character.
This new pellet stove belongs to Ravelli HYDRO System: thanks to multiple innovative technologies, it's smart because optimises comfort and integrates seamlessly with your existing heating system.
It is completely multi as it allows to heat your home, supply radiators and underfloor heating systems, and generate hot water through the use of specific accessories.
This heating system has high results in terms of performance, thanks to special flues that use the combustion process to heat the space and provide hot water for the central heating system, which follows a guided path in the stove body, designed to optimise heat exchange and speed up the transition phases.
HRV 160 DESIGN is equipped with the exclusive precision casting firepot patented by Ravelli to ensure constant automatic cleaning, reducing and simplifying stove maintenance, reducing emissions and improving efficiency.
The innovative air diffusion brings benefits both on the way the heat is diffused from the profile of the cast iron top and, on the aesthetics, which appears cleaner and more linear.
This pellet stove range has an energy passport at the highest levels:
• Ecodesign 2022 compliance
Finally, HRV 160 DESIGN by Ravelli communicates with you all the time, wherever you are. This is possible thanks to the presence of the Wi-Fi included as standard in the stove allowing you to remotely program the switch on and off, set the power according to the season constantly controlling the stove operation.
Here at Ravelli we believe that being an Italian brand means more than simply upholding tradition.
It means avant-garde design, inspired by the most contemporary trends in architecture and interior design and combined and explored in our products, with the overall goal of creating the ideal vessels for our technological innovations.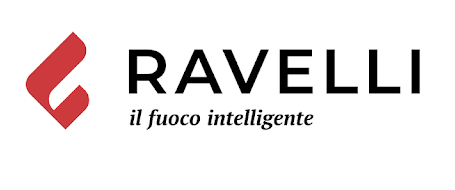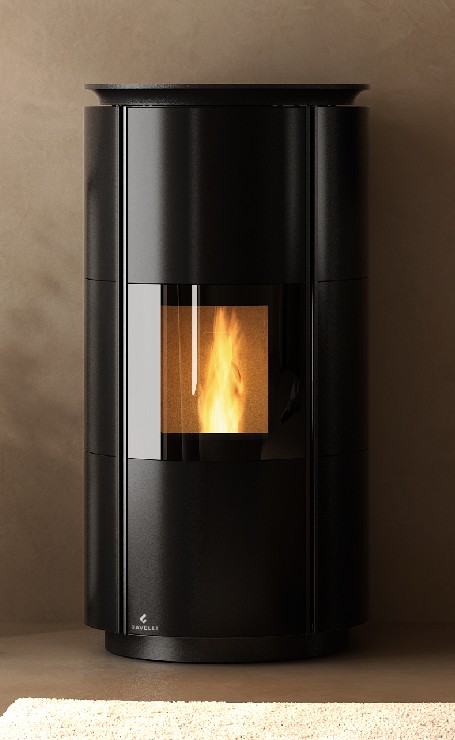 Features
filterable values
Additional information
| | |
| --- | --- |
| Brand | |
| Type of fuel | |
| Nominal thermal power (kW) | |
| Efficiency at max (%) | |
| Efficiency at min (%) | |
| Hourly consuption min (kg/h) | |
| Hourly consuption max (kg/h) | |
| Heating volume | |
| Net weight | |
| Total tank capacity | |
| Exhaust pipe diameter (cm) | |
| Width (mm) | |
| Height (mm) | |
| Depth (mm) | |
| Energy Efficiency Class | |
| Environmental Certification DM186 | |
| CO emissions | |