DAMA MULTI AIR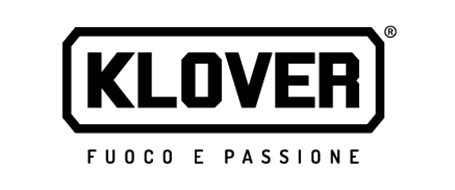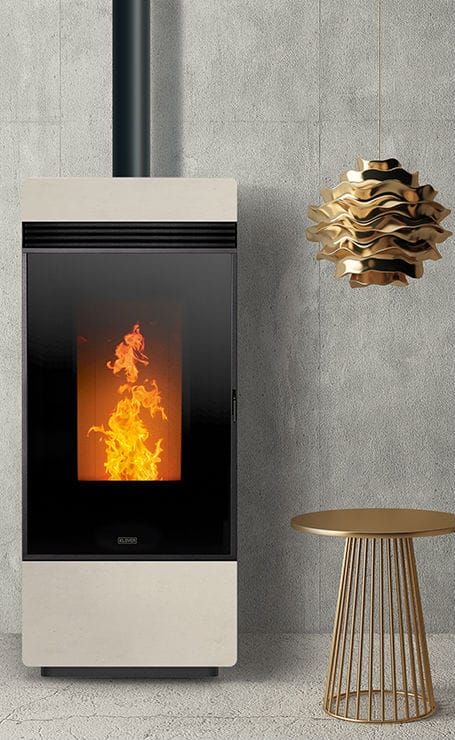 DAMA MULTI AIR is the pellet stove of the soft line by Klover with the revolutionary…
DAMA MULTI AIR is the pellet stove of the soft line by Klover with the revolutionary Brushless Technology with sinusoidal convection and on/off ventilation that distributes the air through robust curved cast iron exchangers further amplify the flows for greater heat even at lower powers, thus ensuring maximum savings and comfort.
The Multiair Dama is very quiet and has high performance. Equipped with the innovative system that guarantees ducting performance in other environments, up to 9 meters away, even without insulation. It is therefore possible to reach two rooms at the same time, with separate management via room thermostat. The front is in white stone and glass in three variants Cream Stone, Soap Stone and Moka. The predisposition for the smoke outlet is top, rear or side. It is equipped with safety sensors both on the door and on the hermetic tank.
Its excellent performance is also due to the Klover patent of its self-cleaning burner. Thanks to the partial and reverse rotation, in a few seconds it carries out the cleaning autonomously with a uniform discharge of residues in the ash compartment. The combustion air anti-clogging system and the ultra-rapid ignition system offer total safety.
Wi-Fi is standard and, thanks to the intelligent Klover Home app, complete control of the stove is possible even away from home. The touch screen remote control also allows you to manage it remotely in the home.
It comes in energy class A++ and is Ecodesign 2022 certified, therefore environmentally friendly in terms of polluting emissions, efficiency and performance. It is produces entirely in Italy and falls within the incentives provided for by the Thermal Account 2.0.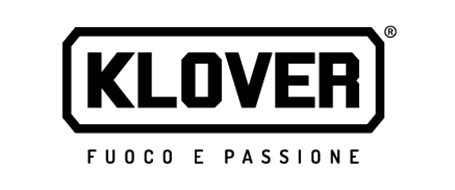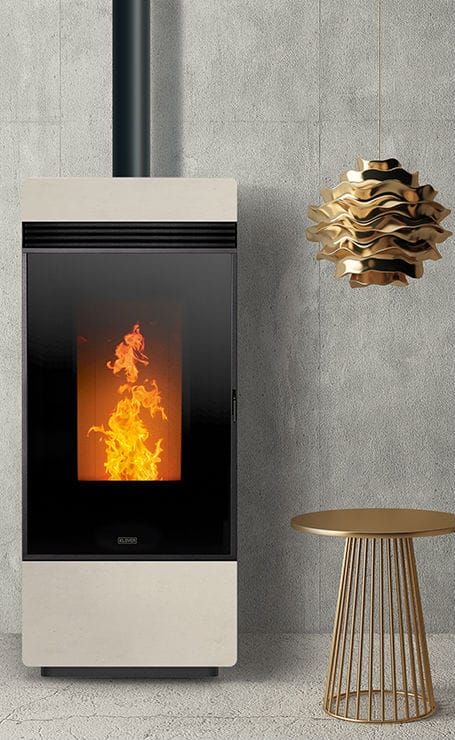 Features
filterable values
Additional information
| | |
| --- | --- |
| Brand | |
| Tipo di combustibile | |
| Potenza termica nominale (kW) | |
| Rendimento al max (%) | |
| Consumo orario minimo (kg/h) | |
| Consumo orario max (kg/h) | |
| Volume riscaldabile | |
| Peso Netto | |
| Capacità totale serbatoio | |
| Diametro scarico fumi (cm) | |
| Larghezza (mm) | |
| Altezza (mm) | |
| Profondità (mm) | |
| Classe di efficienza energetica | |
| Certificazione Ambientale DM186 | |