WT 16:9 BIFACCIALE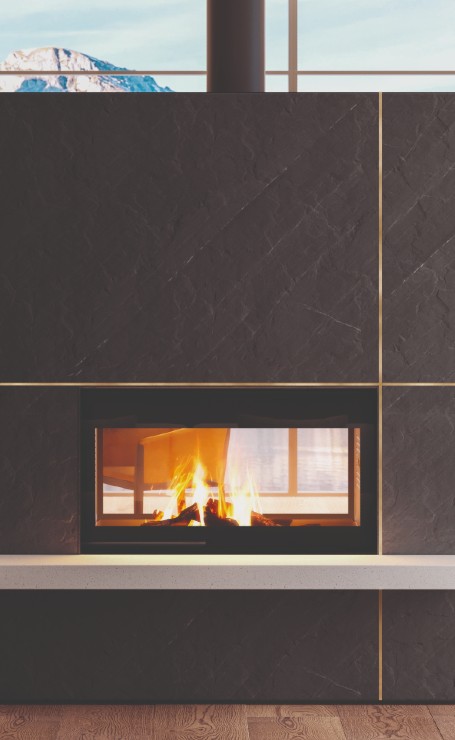 We are proud to present our new double-sides Ecomonoblocco WT 16:9. It's a prod…
We are proud to present our new double-sides Ecomonoblocco WT 16:9!
It's a product with a contemporary design that guarantees a beautiful view of the fire and very high environmental performances, rightly ranking amongst the most interesting products on the biomass combustion market!
The ultimate eco-sustainable product, it features integrated O2 Ring technology (to reduce harmful emissions) and a firebox in Thermofix® , special refractory cement with a very high heat storage capacity that optimises radiation and improves combustion, guaranteeing high efficiencies. Moreover, our Wood Combustion Control system meticulously controls primary and secondary air, making the firebox easier to turn on. ET4W (Easy Tech for Wood) is another of this product's strengths because it offers the possibility of controlling many of the firebox's functions – such as opening and closing the door, the intensity of the fire and the air fan – from a smartphone by means of the purpose-designed Palazzetti App.ET4W transforms a product that was traditionally designed to be controlled manually into a cutting-edge model. We would like to present our 16:9 double-sides model with a new cladding, purpose-designed to enhance its lines. It consists of a matt, honed Bianco Mediterraneo marble bench with a metallic insert installed against black slate-clad firebox cabinetry.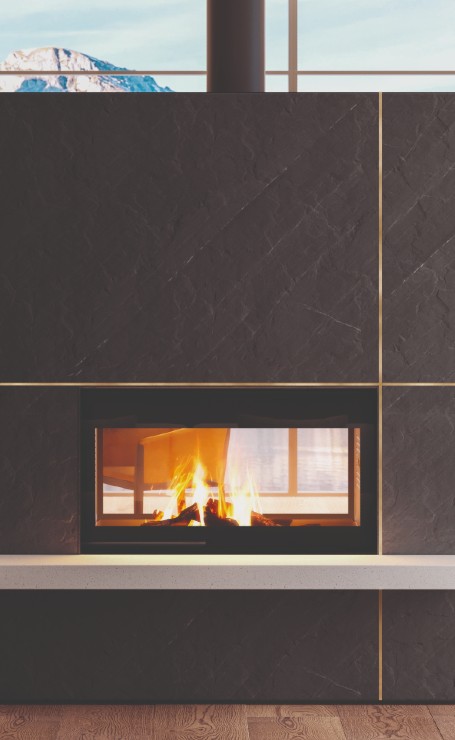 Features
filterable values
Additional information
| | |
| --- | --- |
| Brand | |
| Type of fuel | |
| Nominal thermal power (kW) | |
| Efficiency at max (%) | |
| Net weight | |
| Total tank capacity | |
| Exhaust pipe diameter (cm) | |
| Width (mm) | |
| Height (mm) | |
| Depth (mm) | |
| Energy Efficiency Class | |
| Environmental Certification DM186 | |